A hotel designed to encapsulate the atmosphere of Kanazawa, the City of Crafts.
Lian is located along Kanazawa Omotesando: this charming street boasts some 300 years of history as the path to Higashi Betsuin Temple, and even today, this area offers a glimpse of the city's traditional architecture and heritage.
Enjoy a walk around, exploring the shops and cafés that line this street.
Lian is just ten minutes from Kanazawa Station on foot, and conveniently located for visiting the highlights of Kanazawa—Omicho Market is just a short walk away, and the Higashi Chaya District, Kenrokuen Garden, Kanazawa Castle Park, and the 21st Century Museum of Contemporary Art are all within reach.
With just eight rooms, this exclusive boutique hotel offers a unique and precious chance to get closer to Kanazawa than ever before.
Don't just stay in Kanazawa. Experience Kanazawa.
Each of our guest rooms is a suite outfitted with its own private kitchen, and the luxurious comfort of Simmons mattresses.
Our guest rooms come in three different styles, all designed and decorated in collaboration with art galleries and craft makers based in Kanazawa.
Enjoy peaceful relaxation, surrounded by exquisite beauty.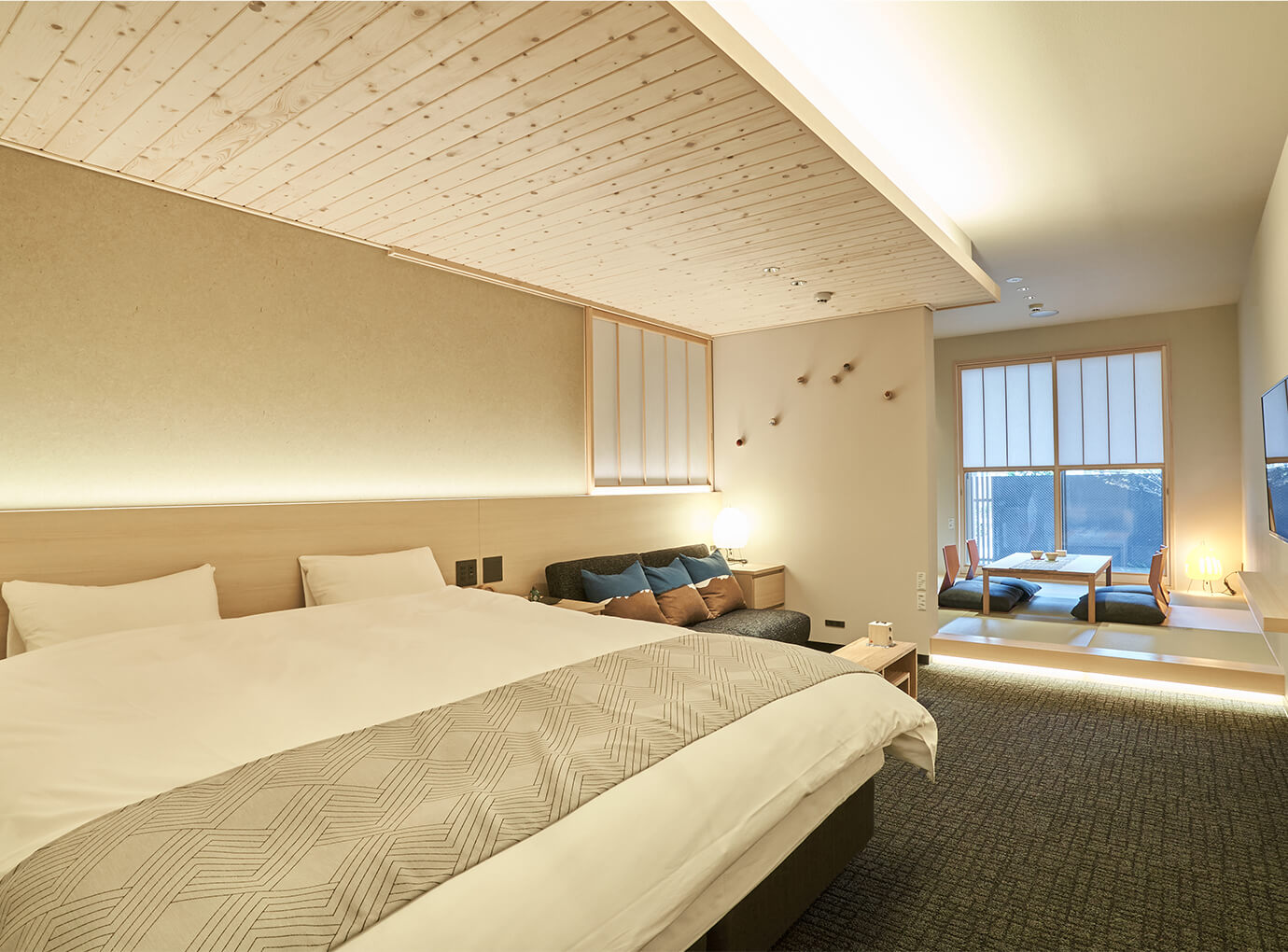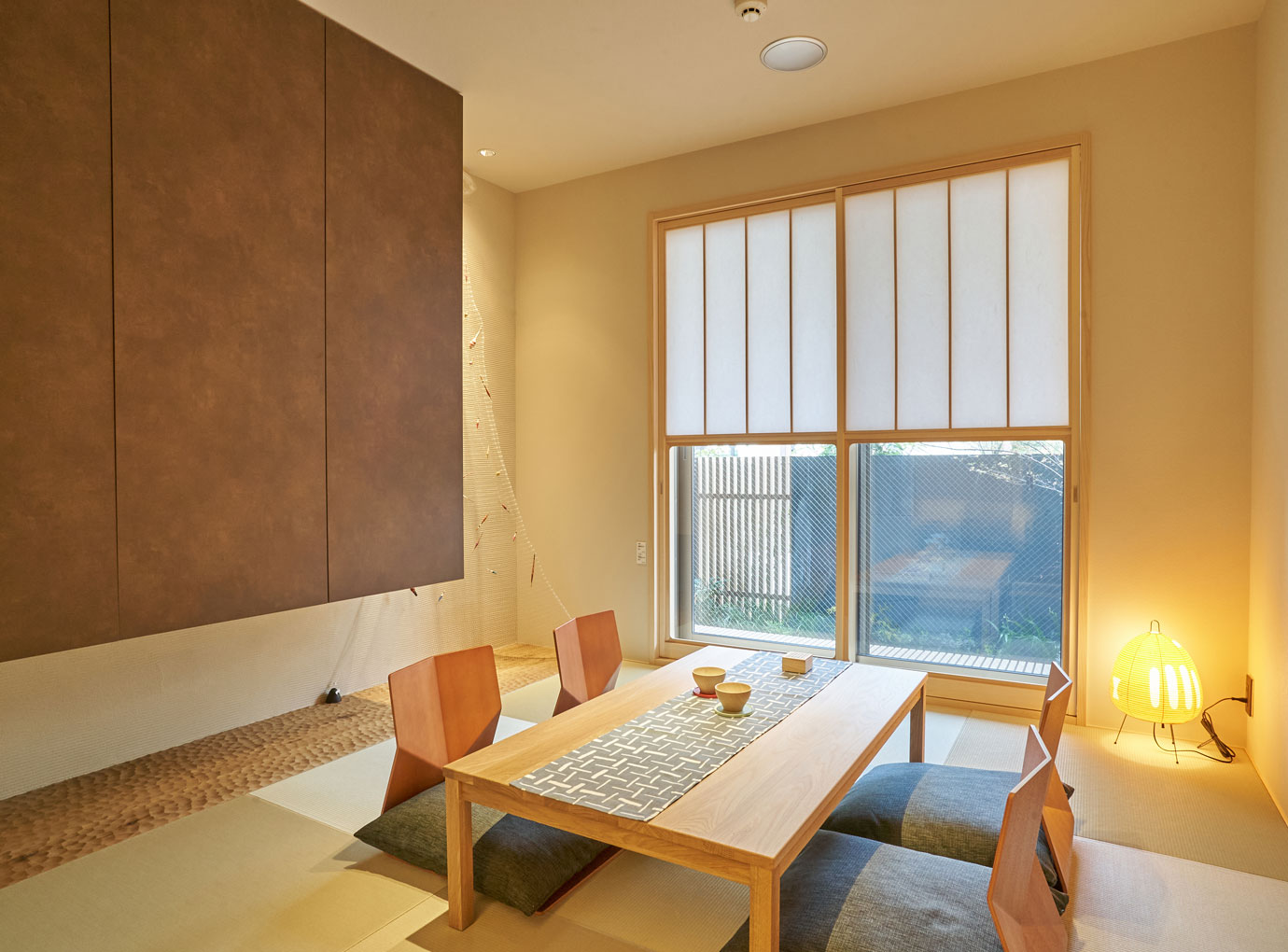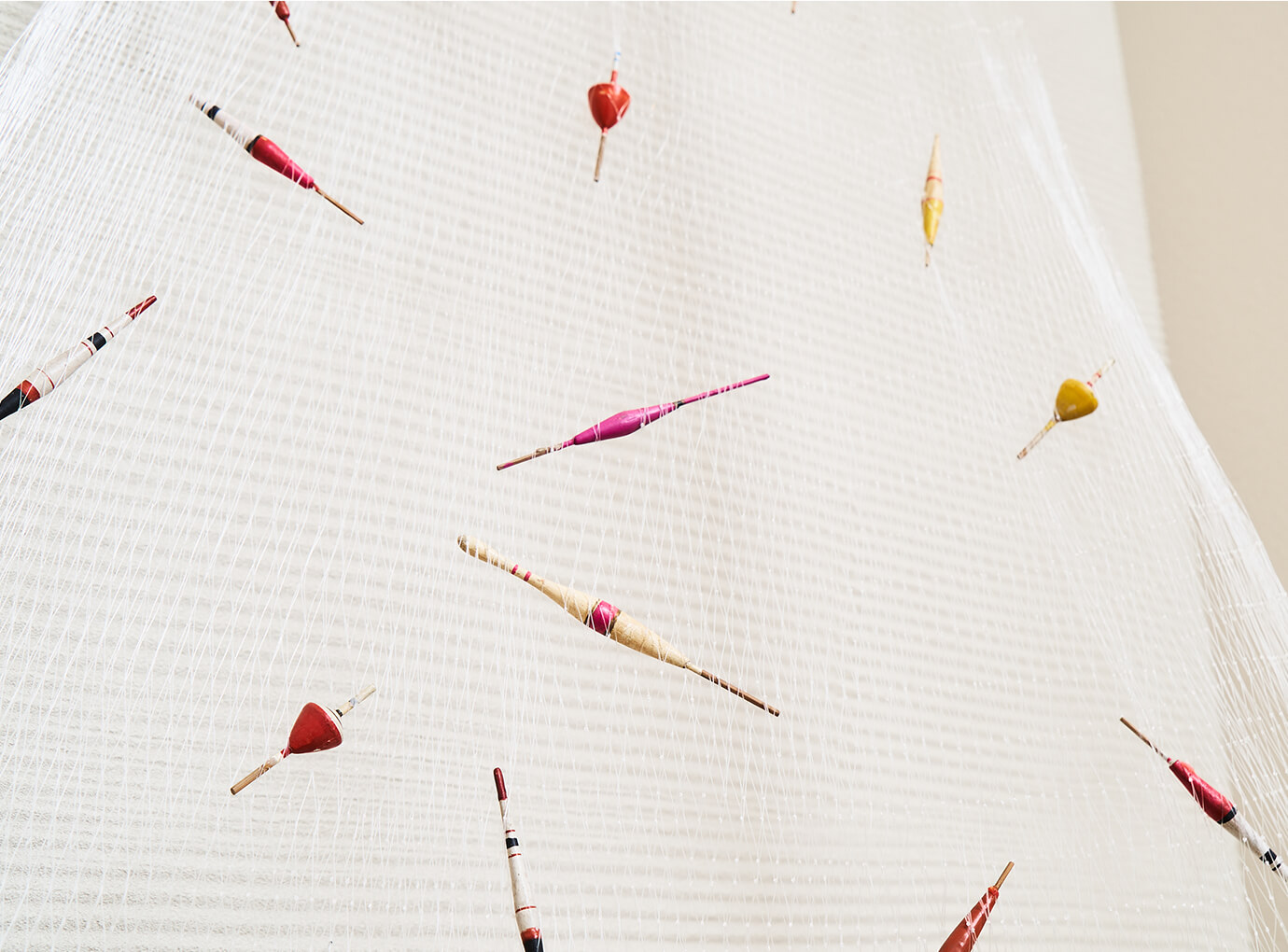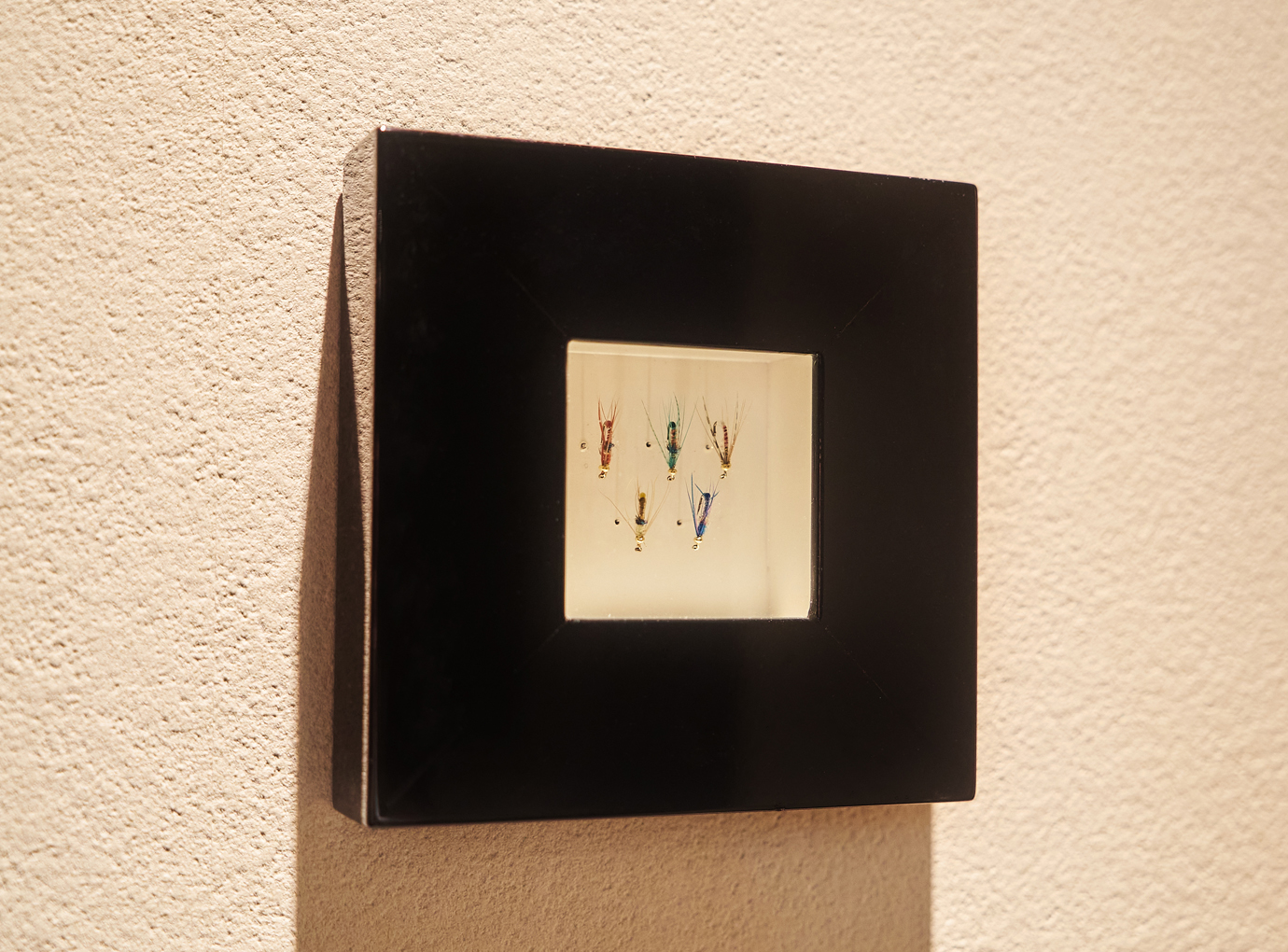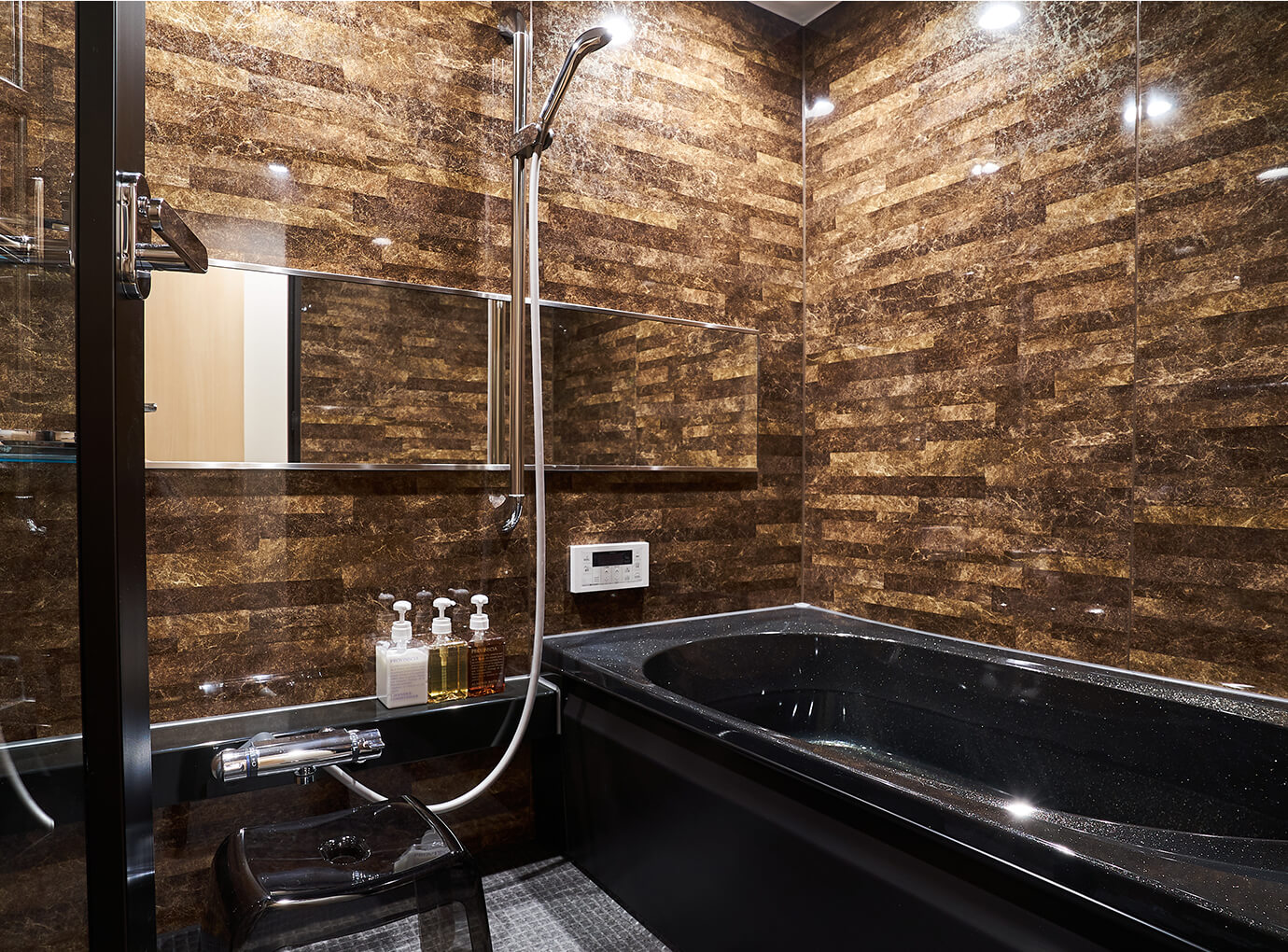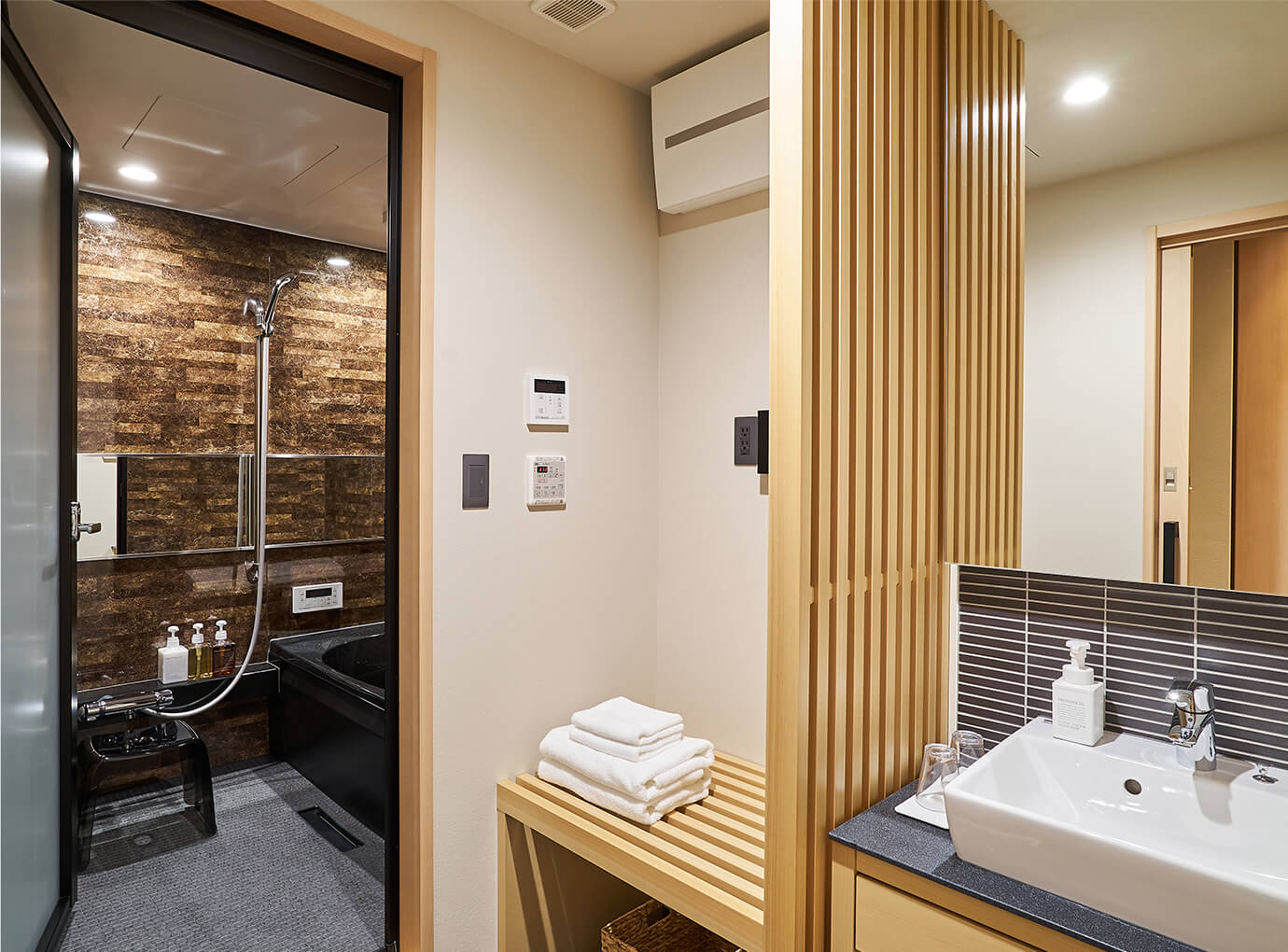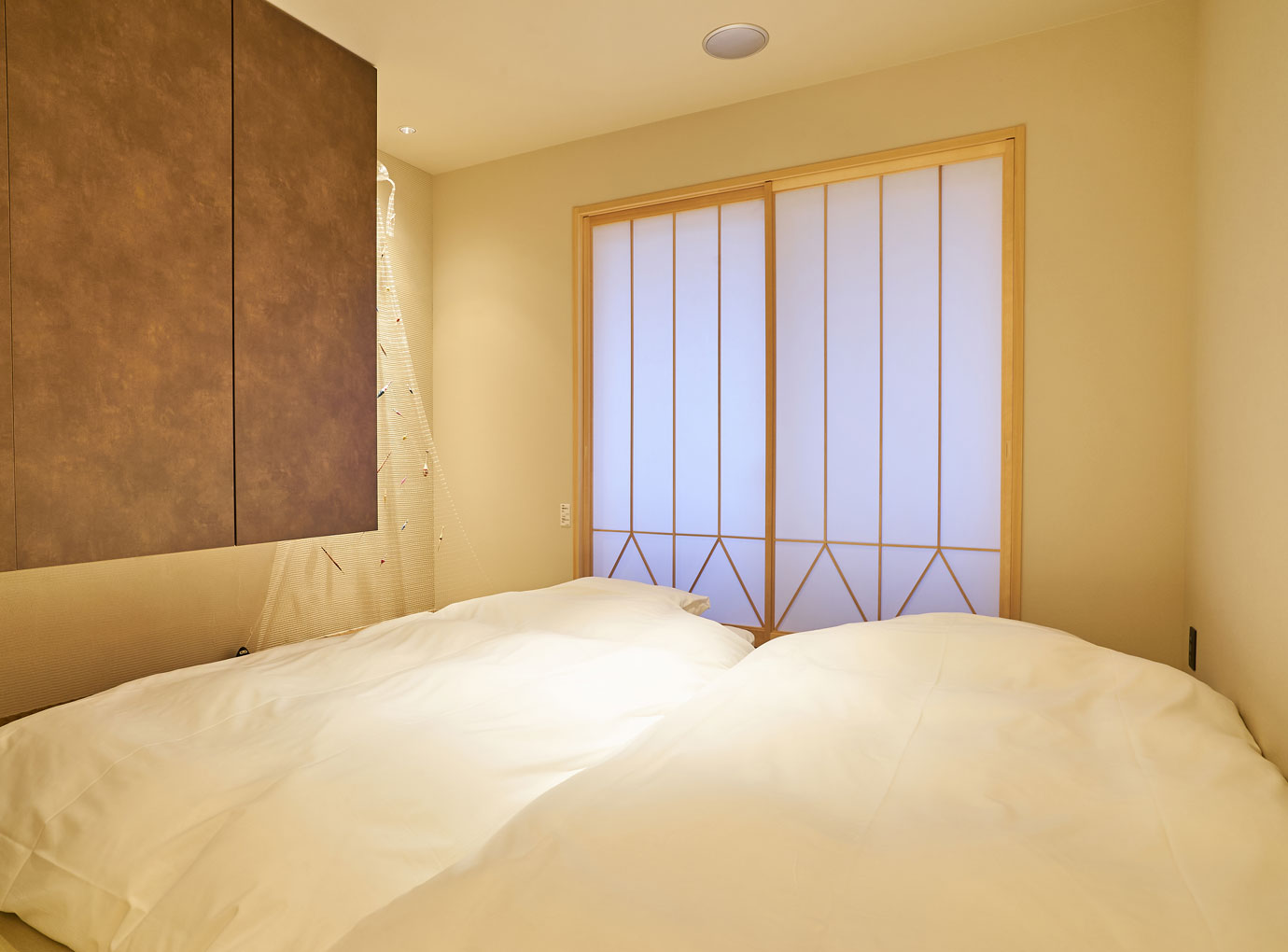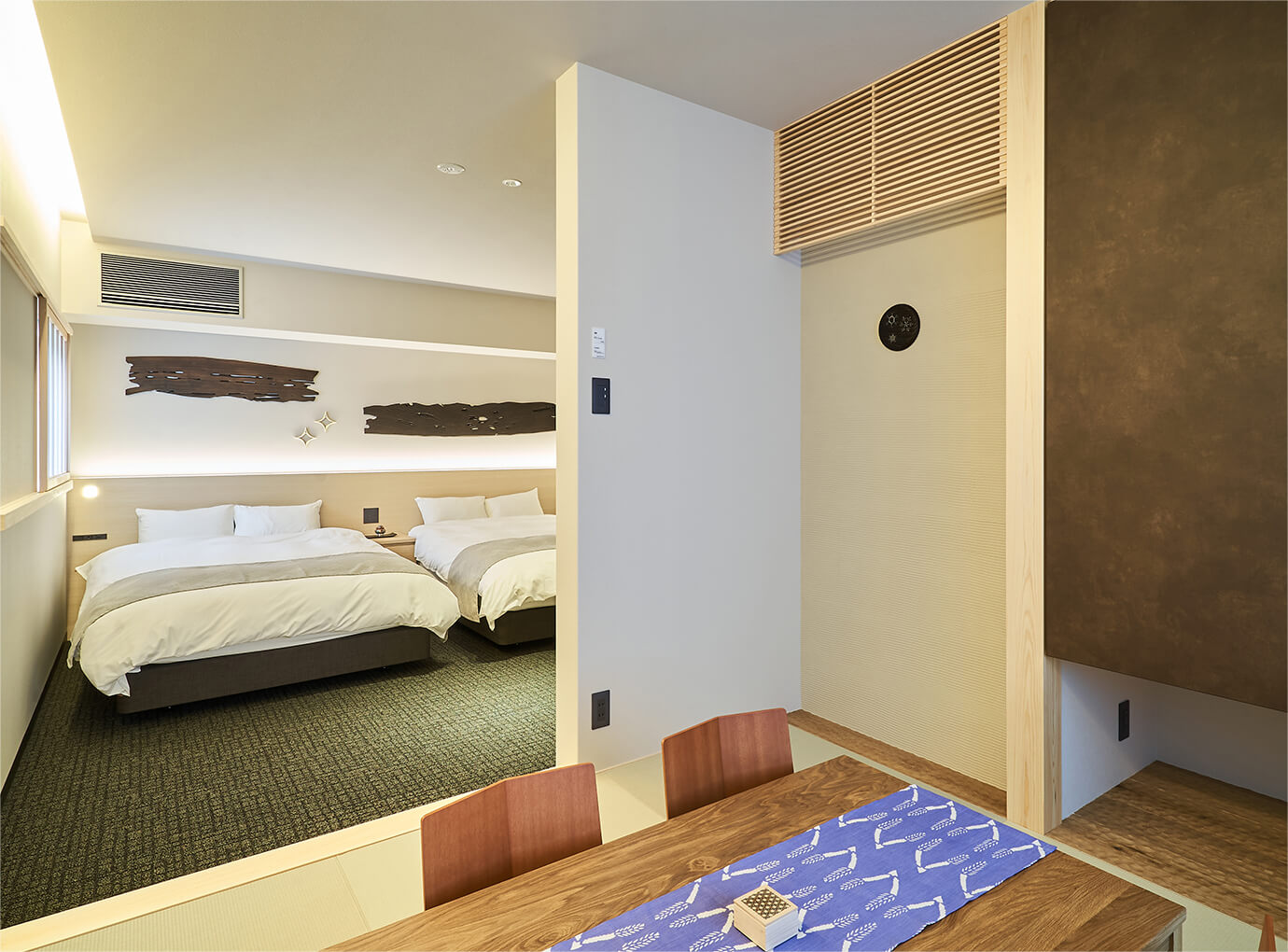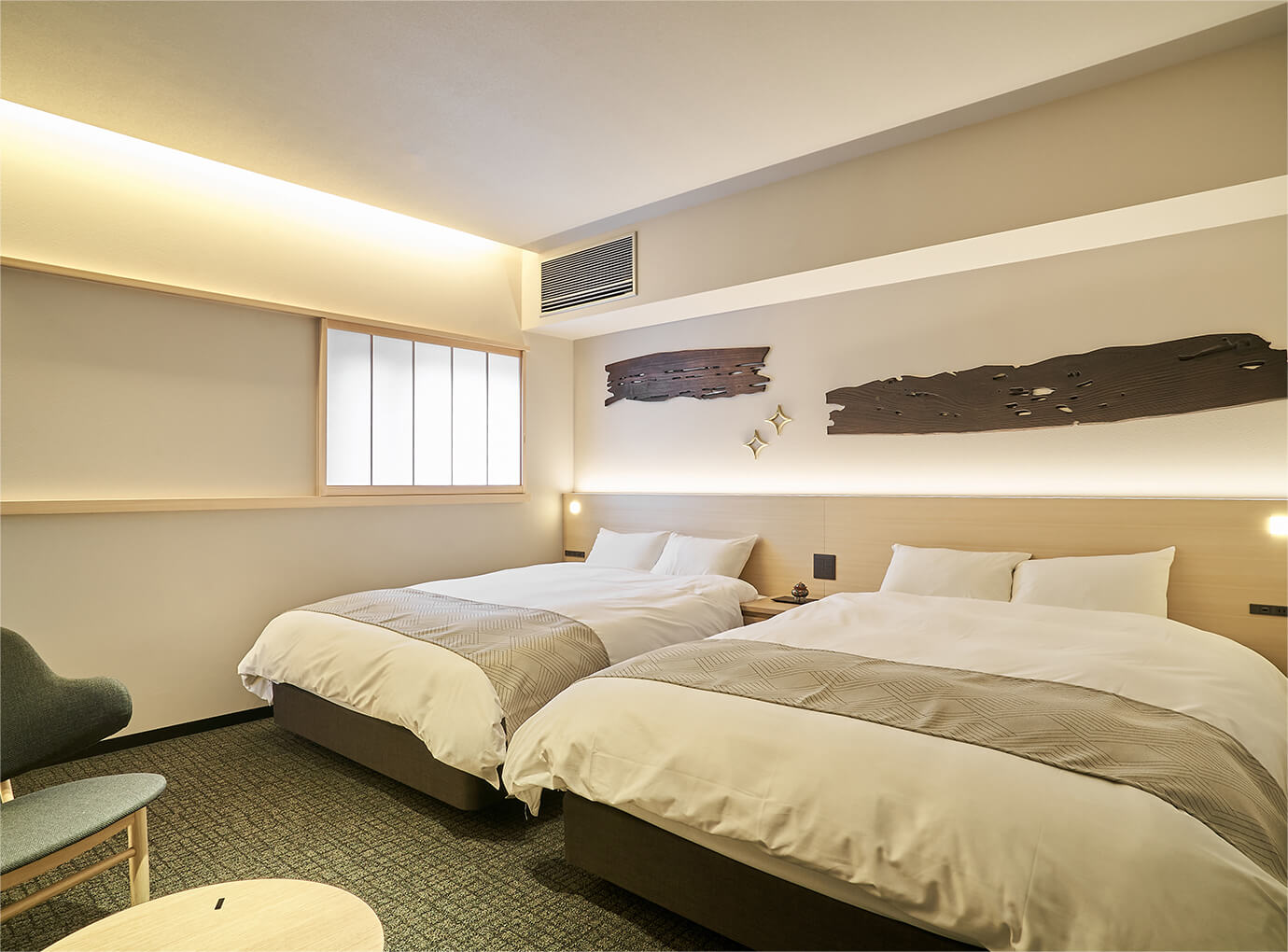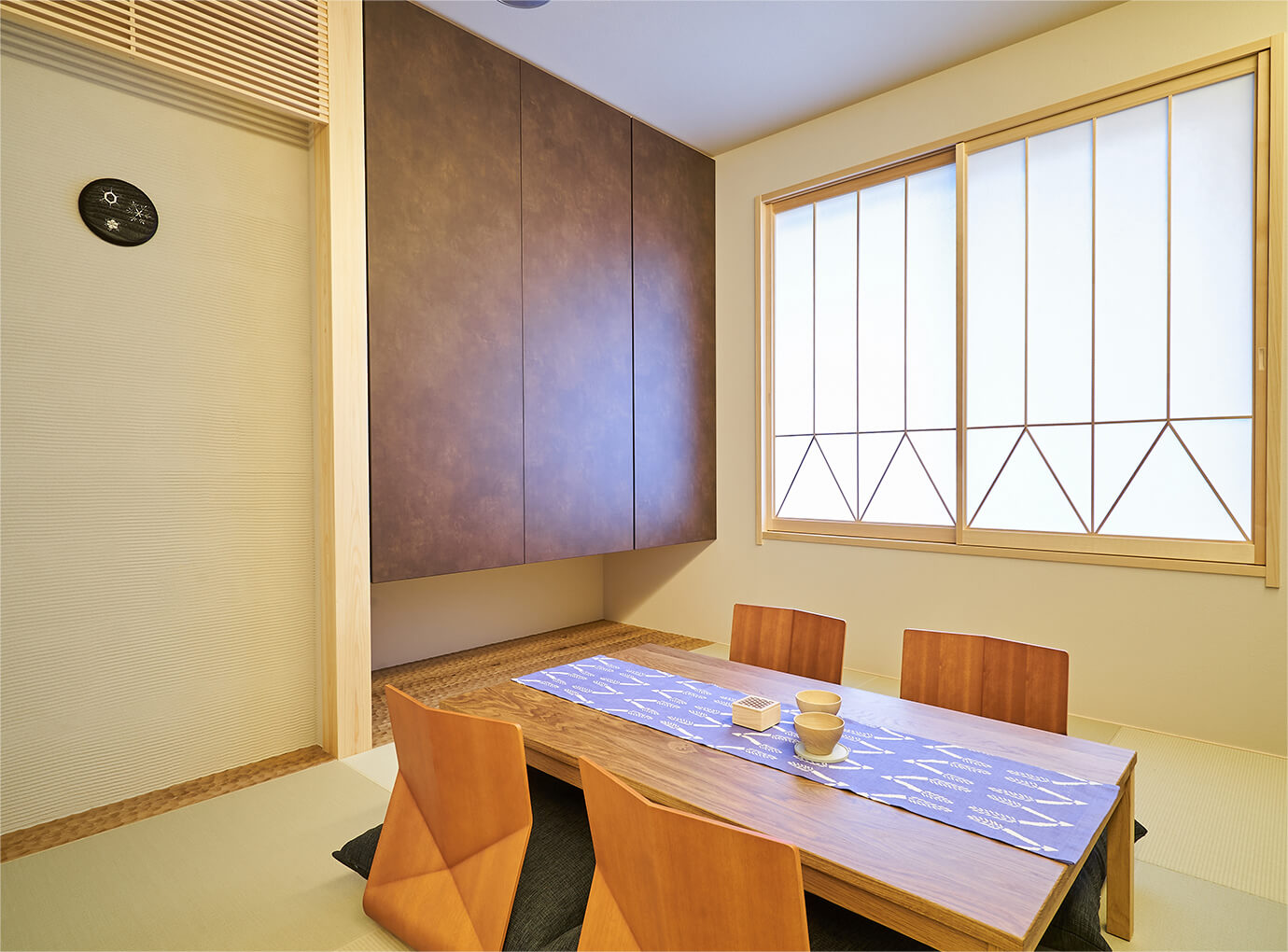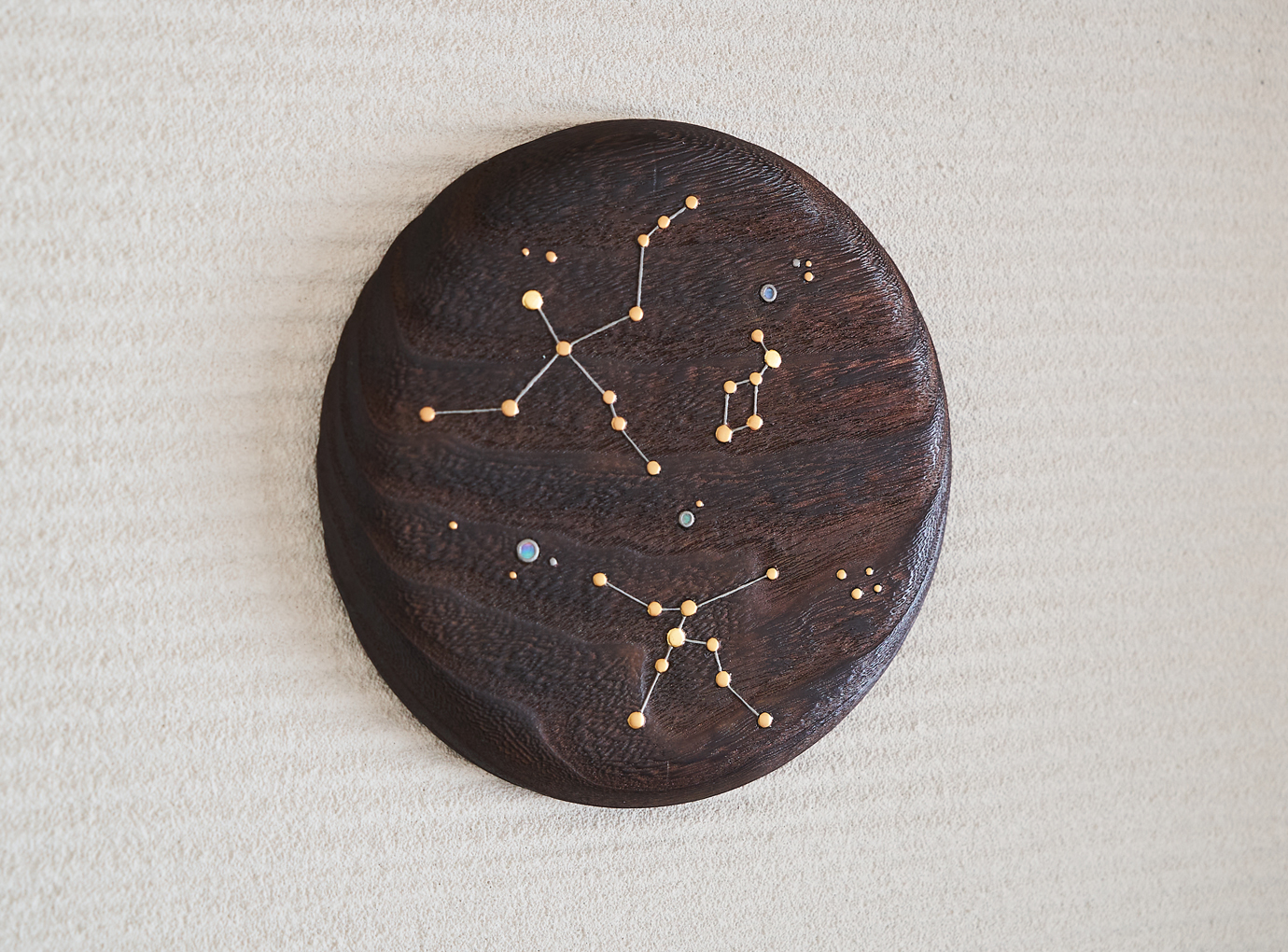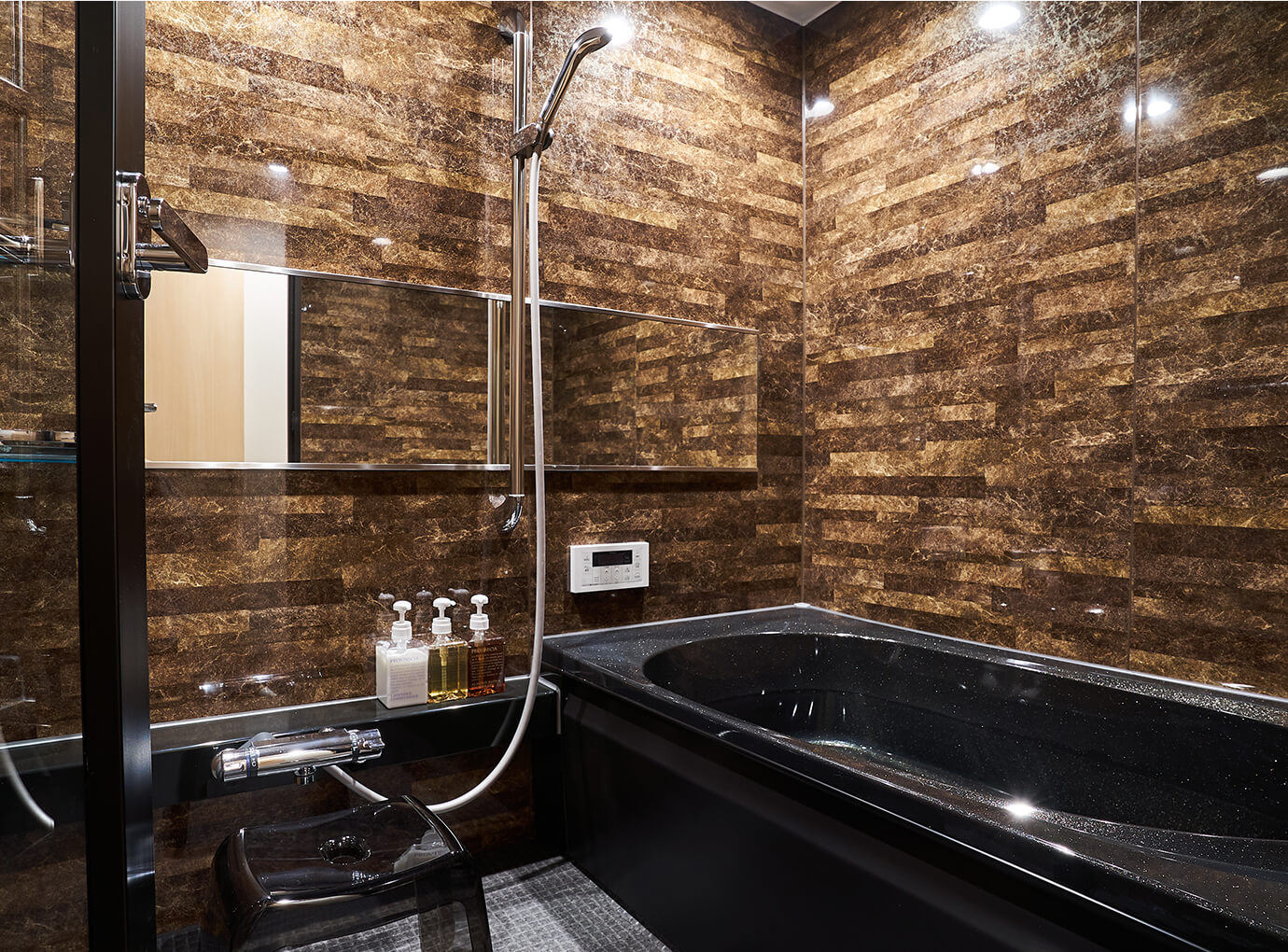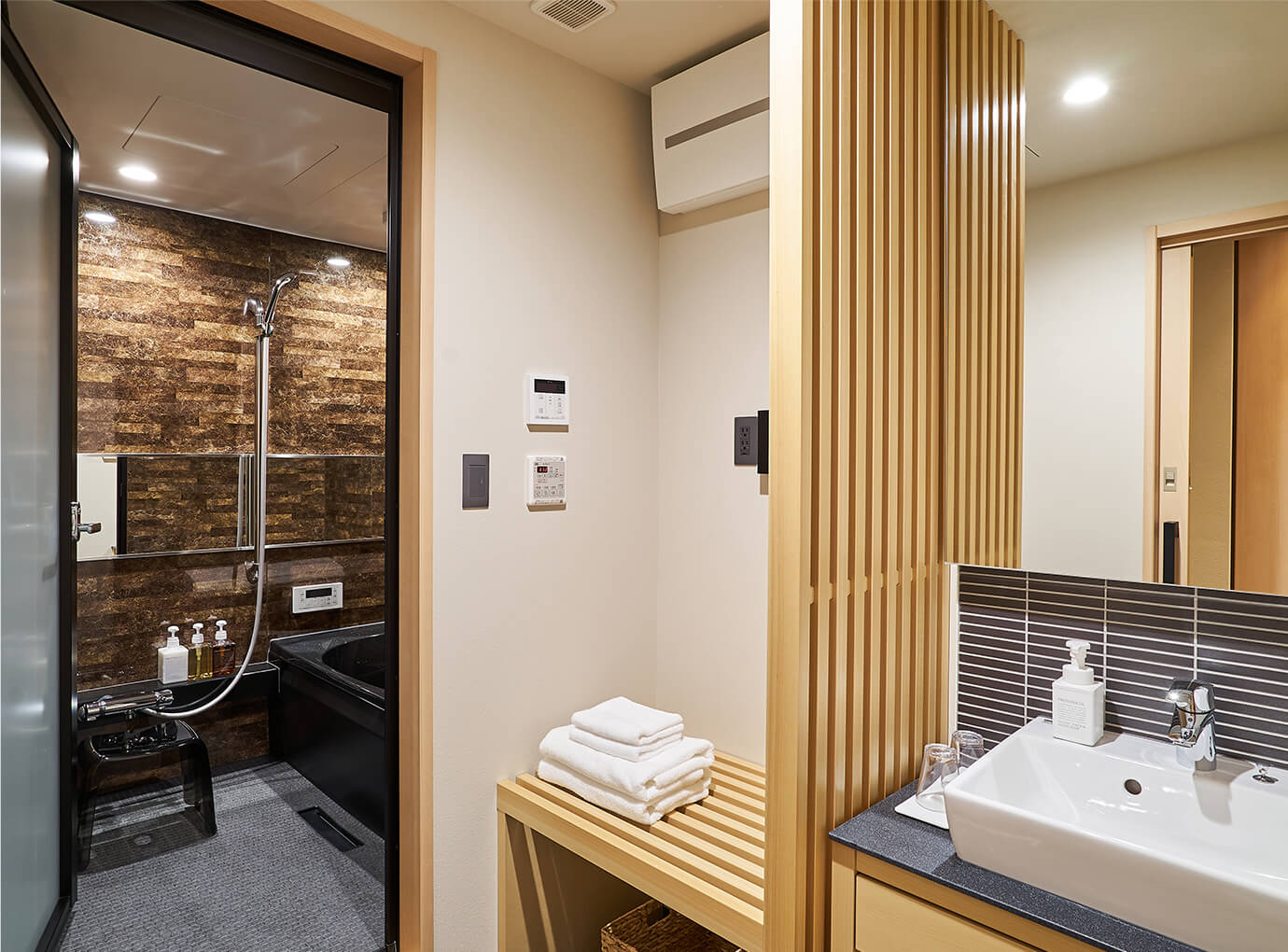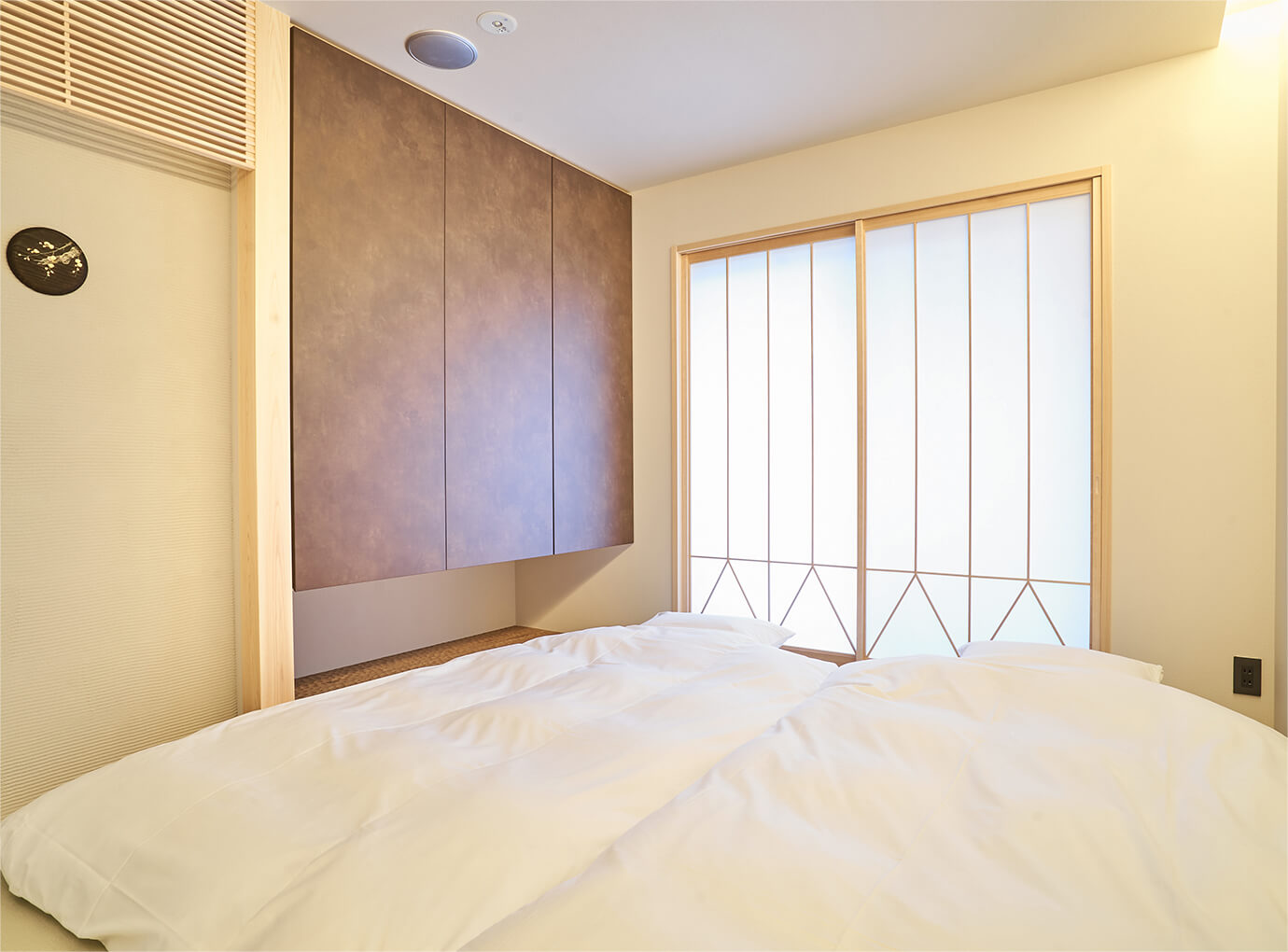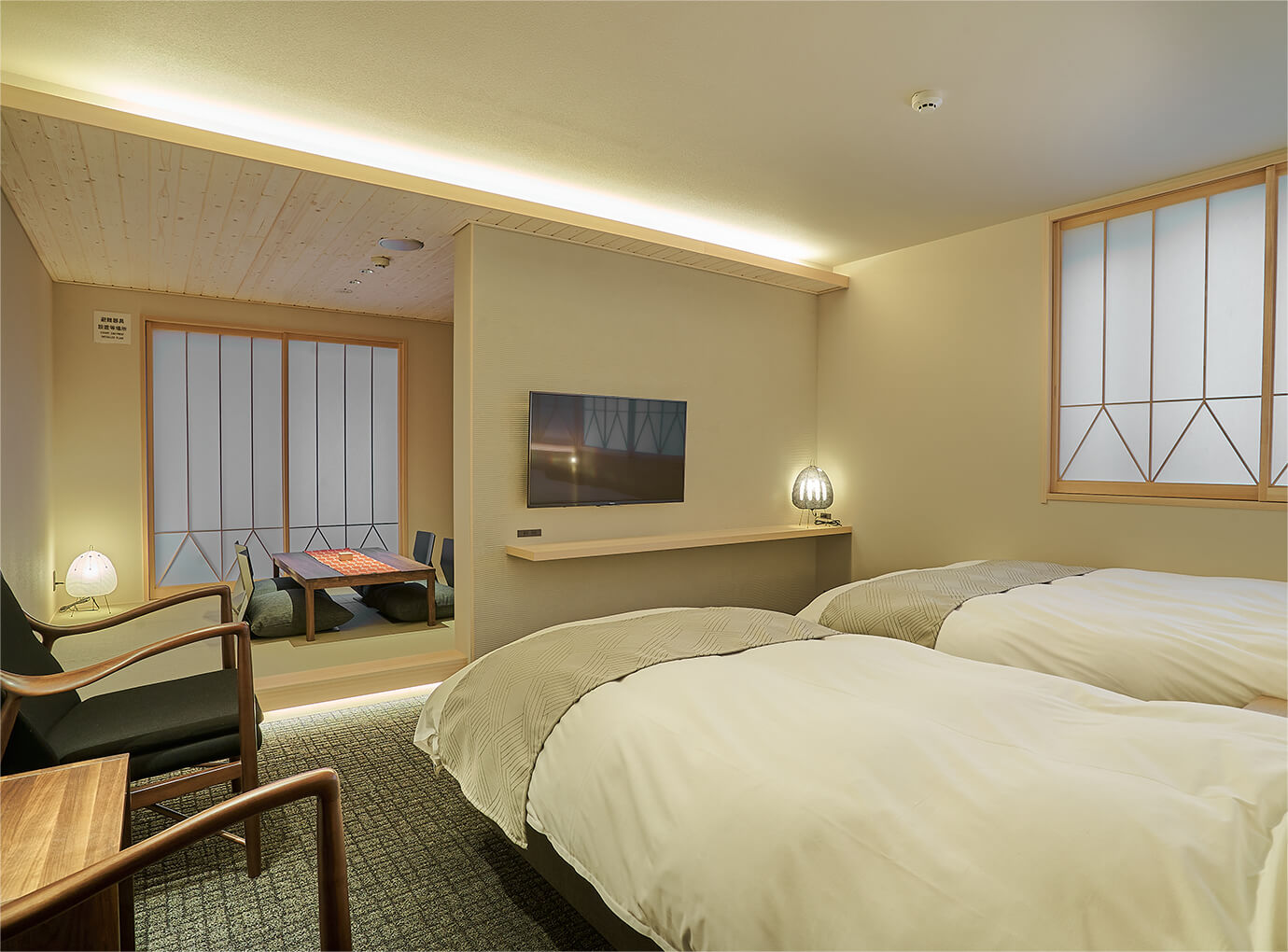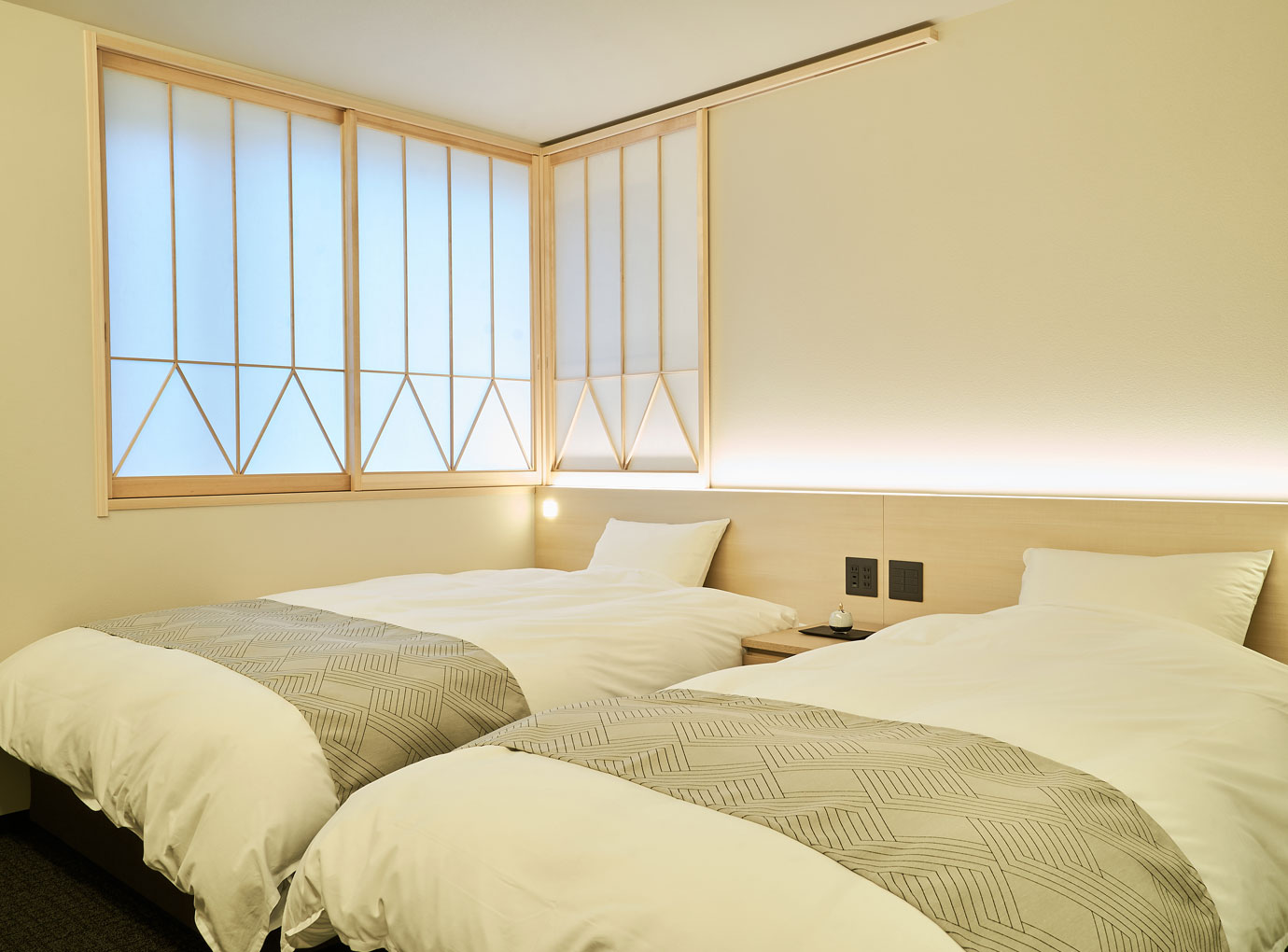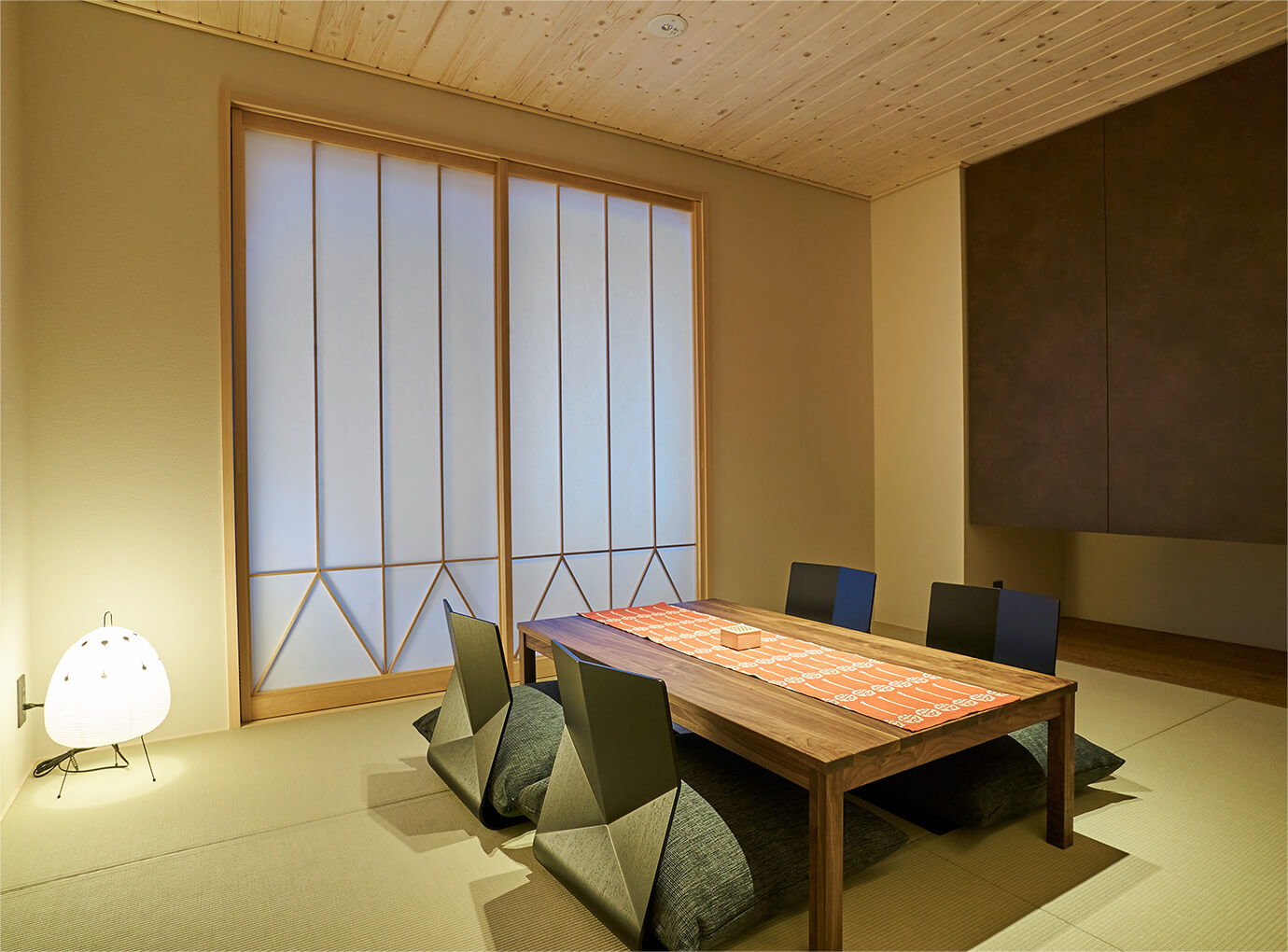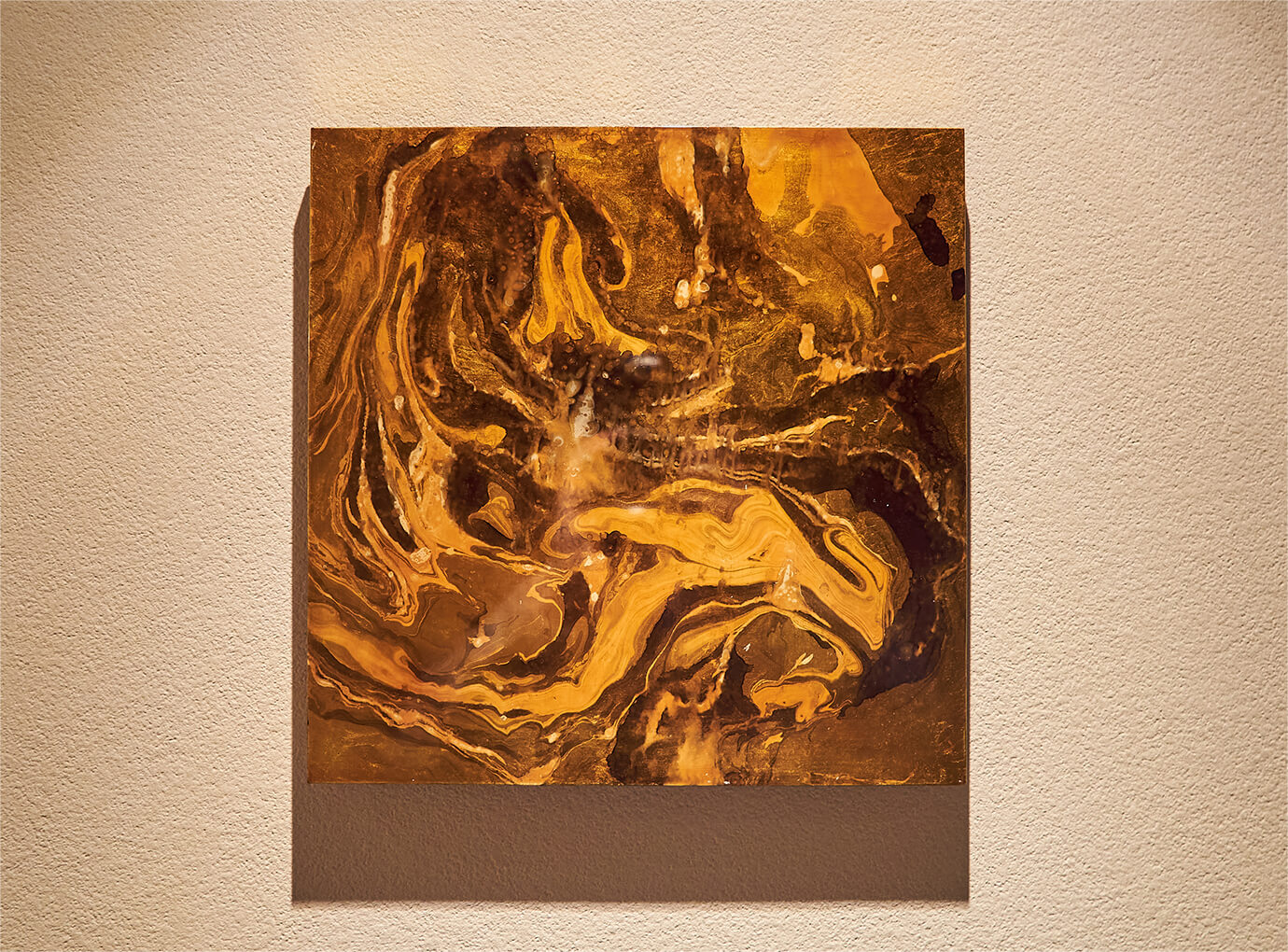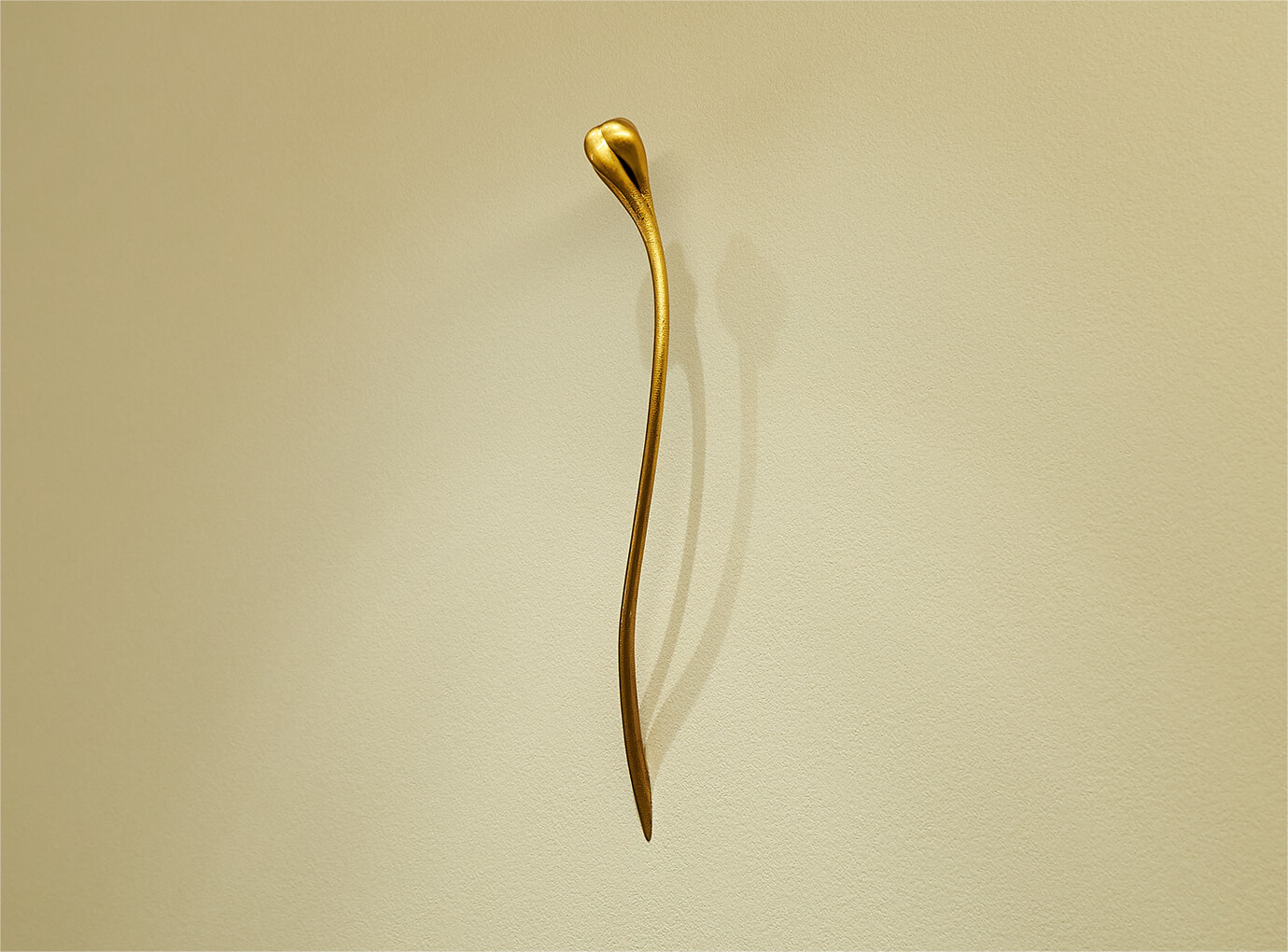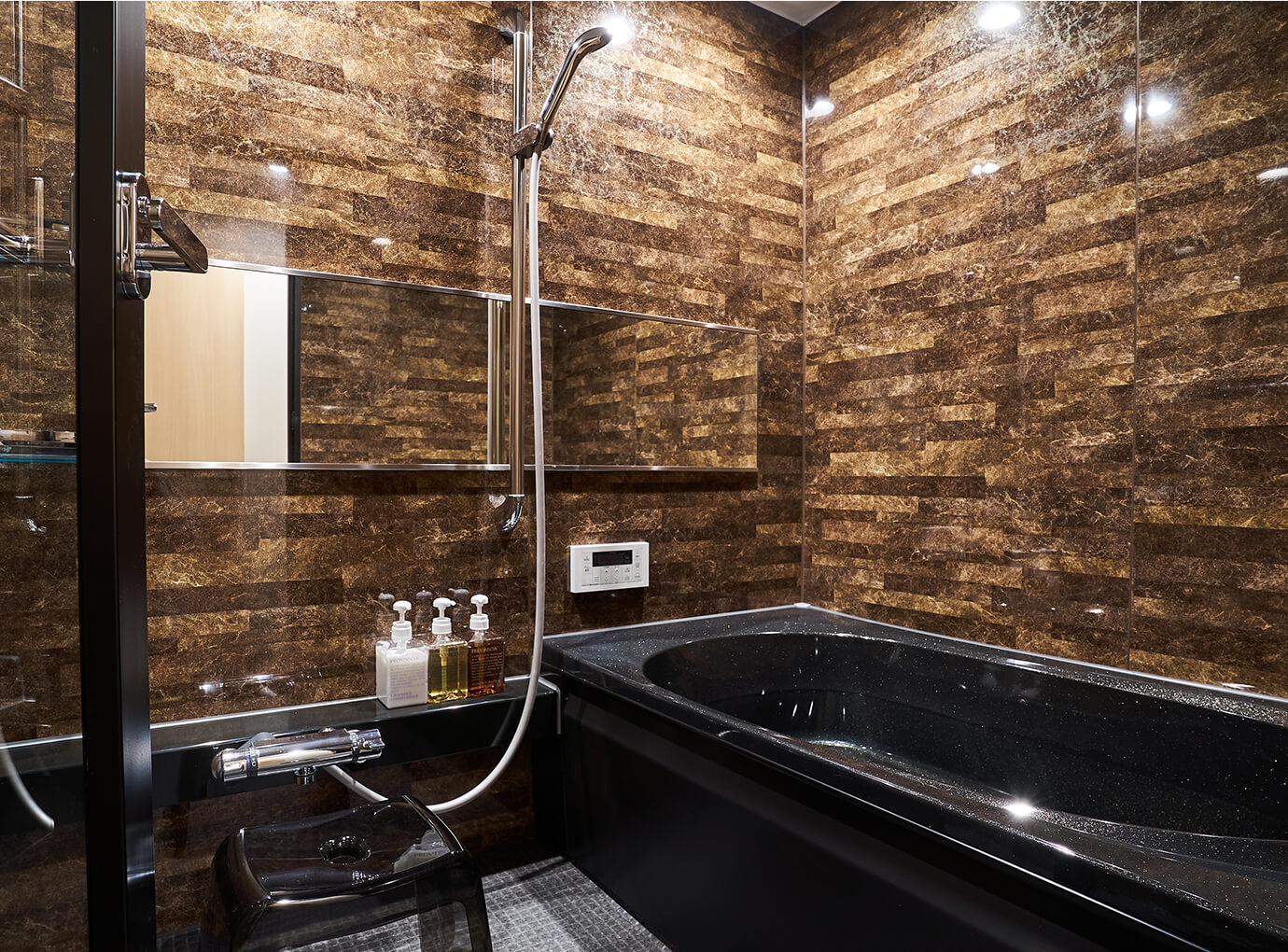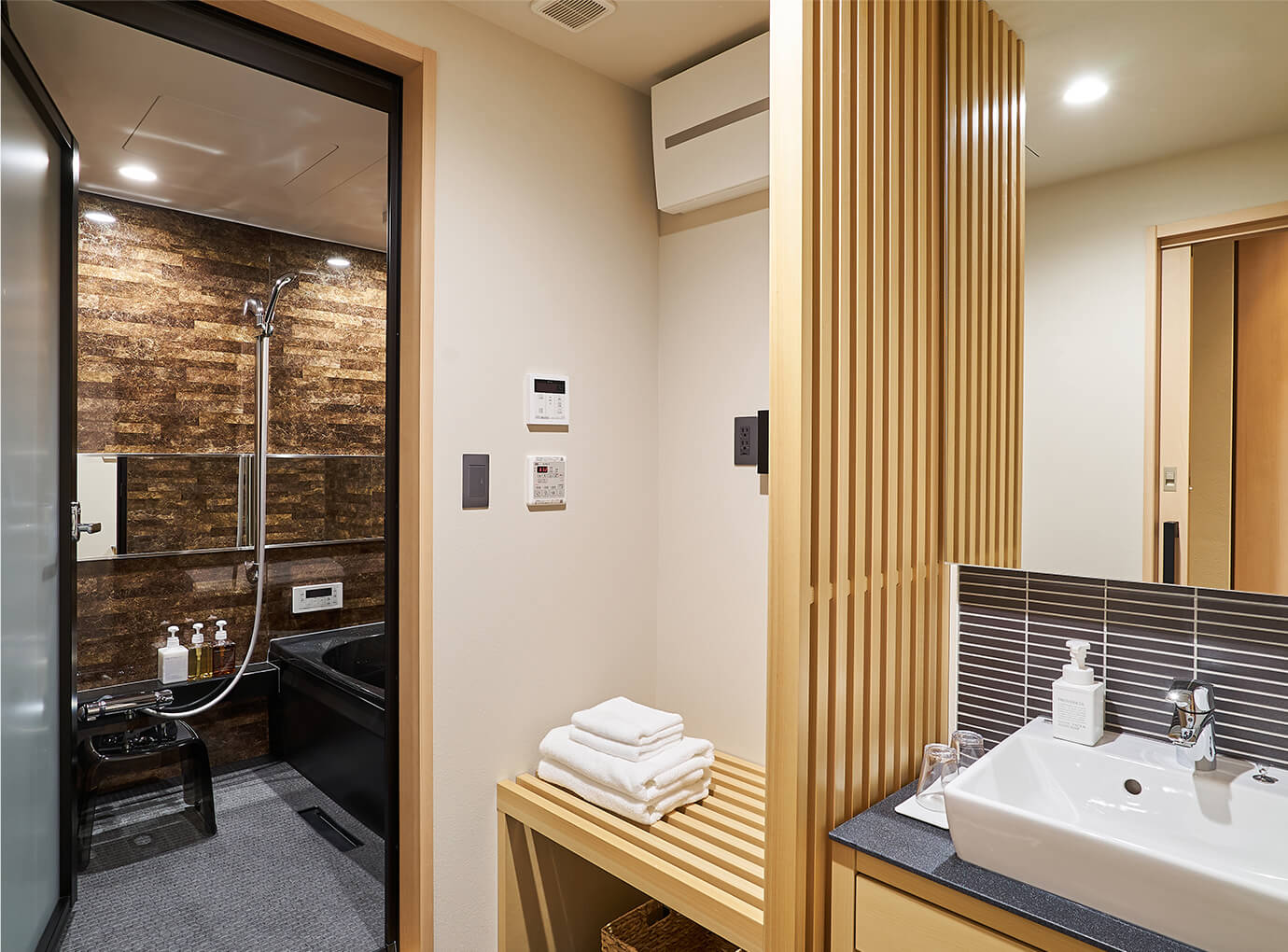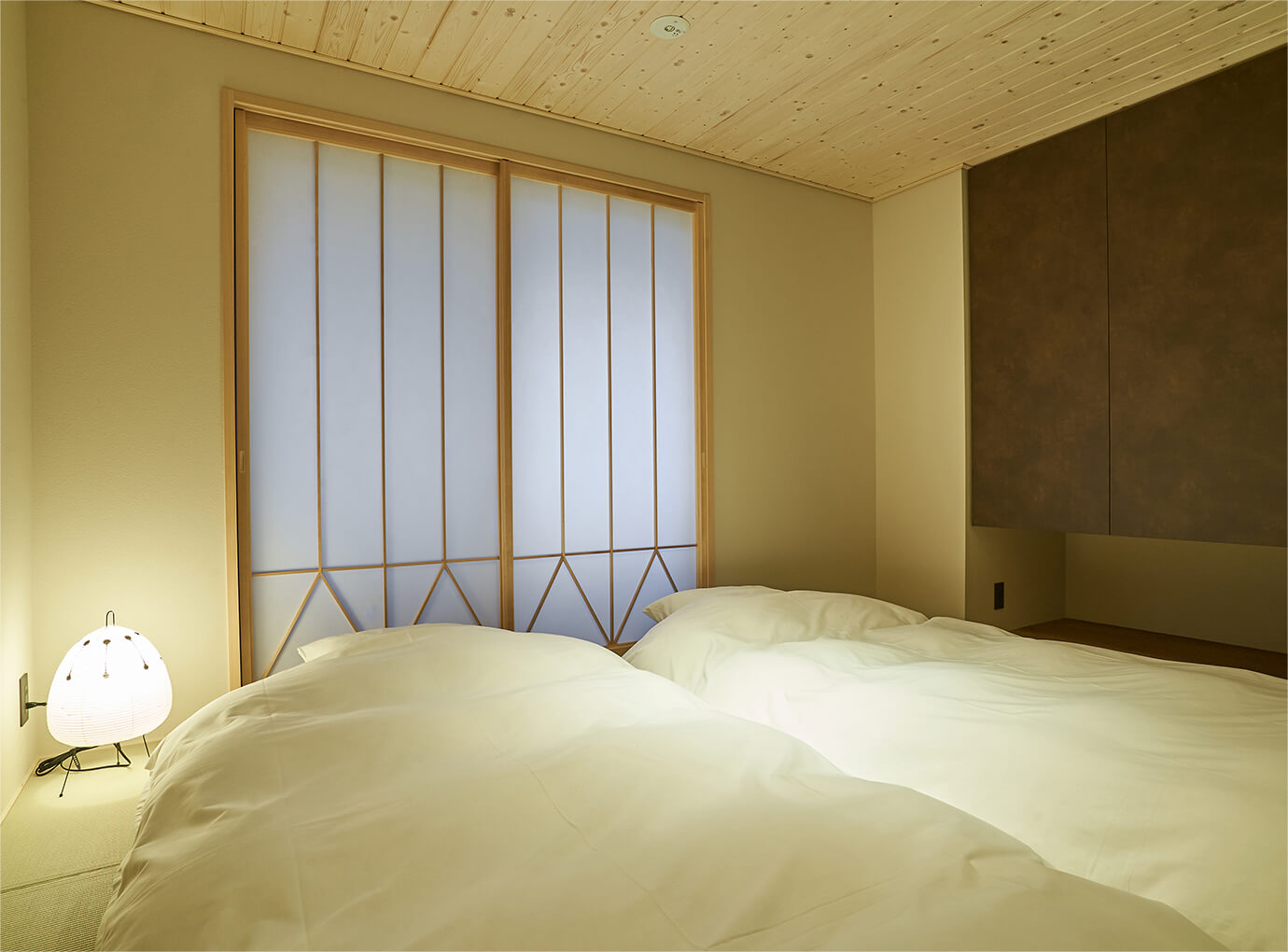 On-Site Facilities
Coin-Operated Laundry Room (1F)
Guest Room Features
Bed with Simmons mattress, TV, internet connection (Wi-Fi), air conditioner, toilet with Washlet bidet seat, hair dryer, hair iron, air purifier/humidifier, in-room lockbox, iron (available from front desk), and shoehorn
Kitchen Features
Refrigerator, microwave, toaster oven, induction stove, electric kettle, sink, dishes and eating utensils, cooking utensils, and rice cooker (available from front desk)
Amenities
Tea and coffee sets, bottled mineral water, shampoo, conditioner, body wash, shower sponges, face and body soap, toothbrushes and toothpaste, cotton swabs and pads, hairbrushes, razors, hand towels, bath towels, pajamas, slippers, and deodorizing antimicrobial spray
Available to Borrow from the Front Desk
Rice cooker, iron, ironing board, bed guardrails, stepstool, picture books, umbrellas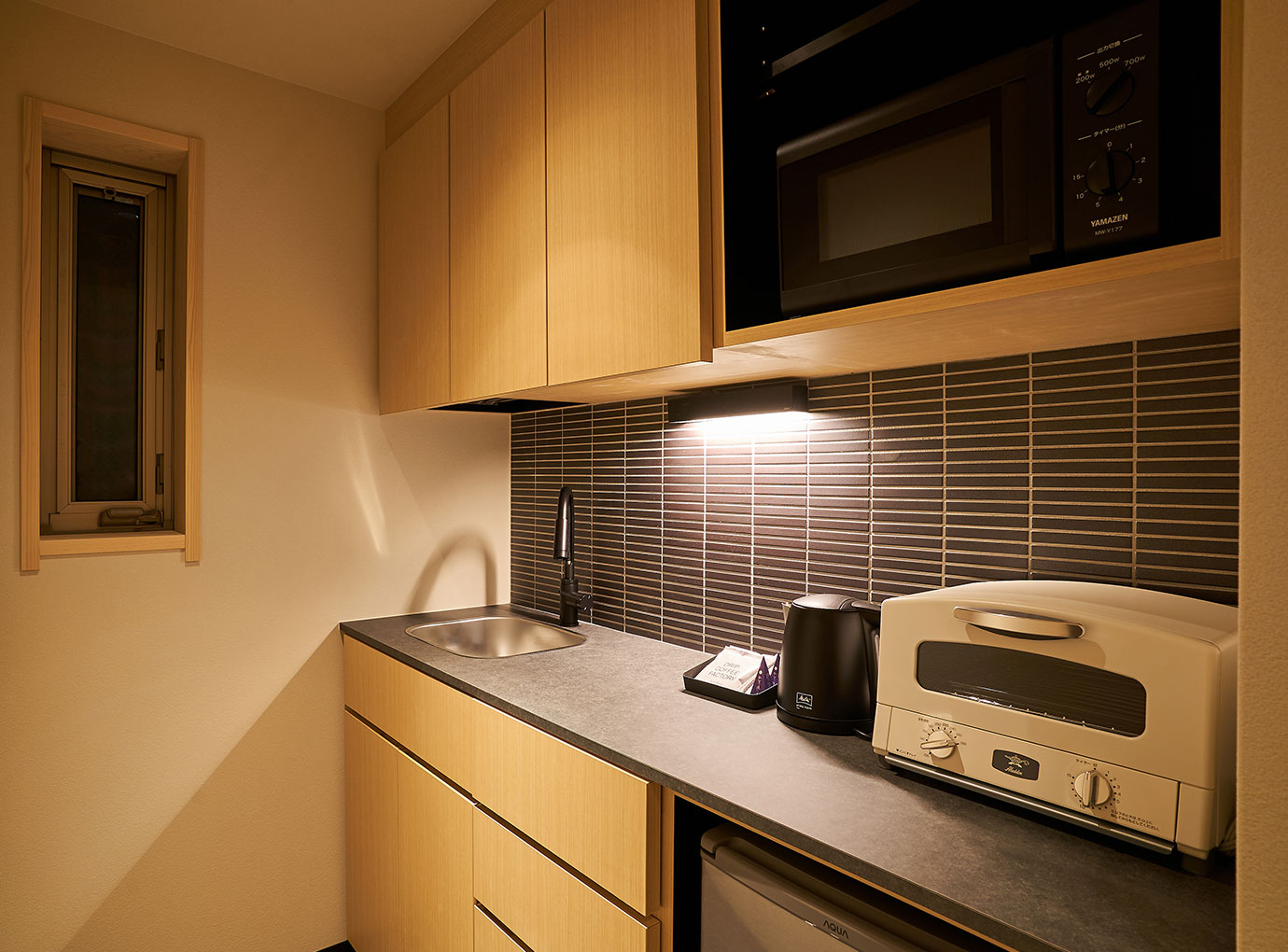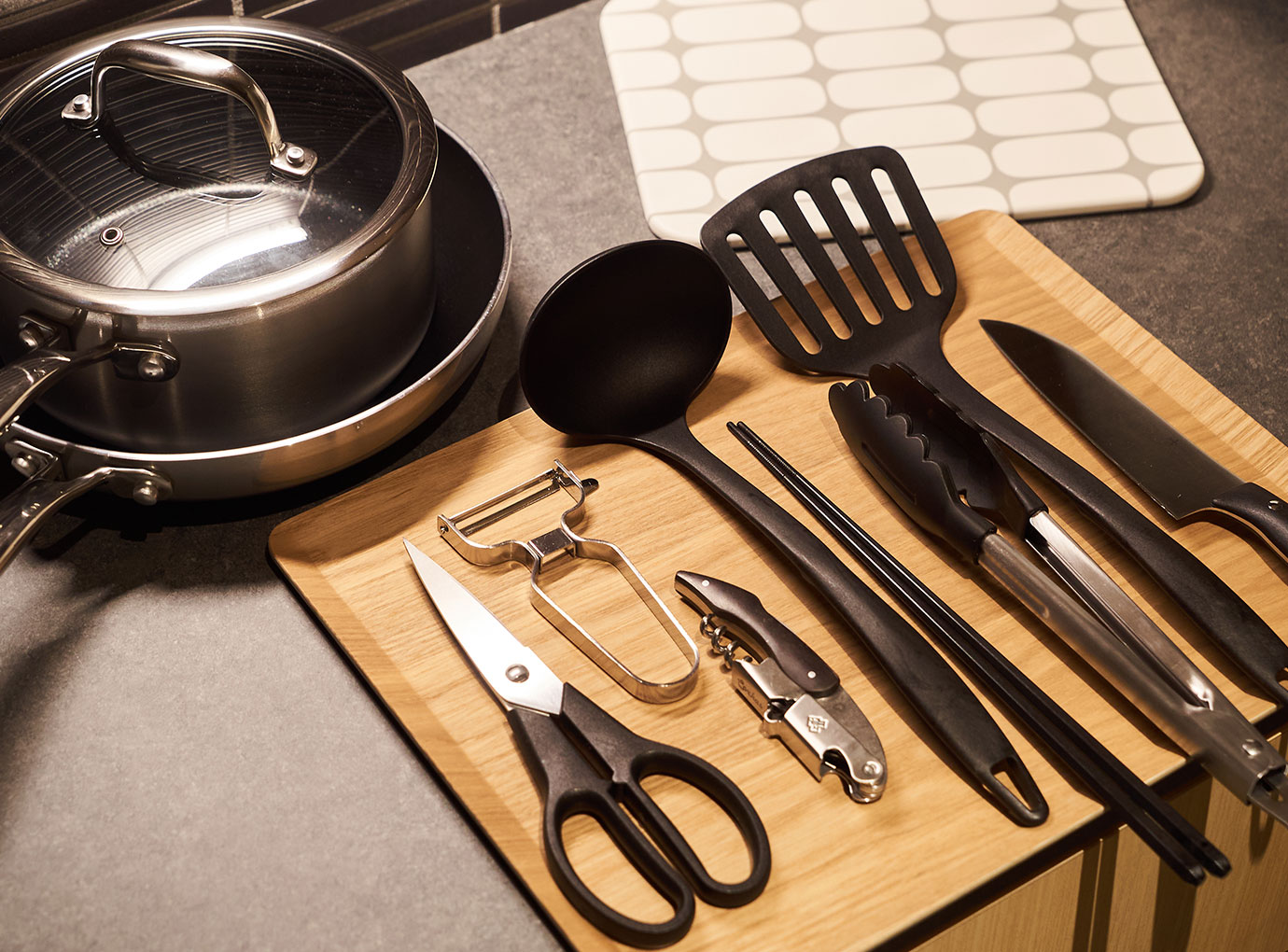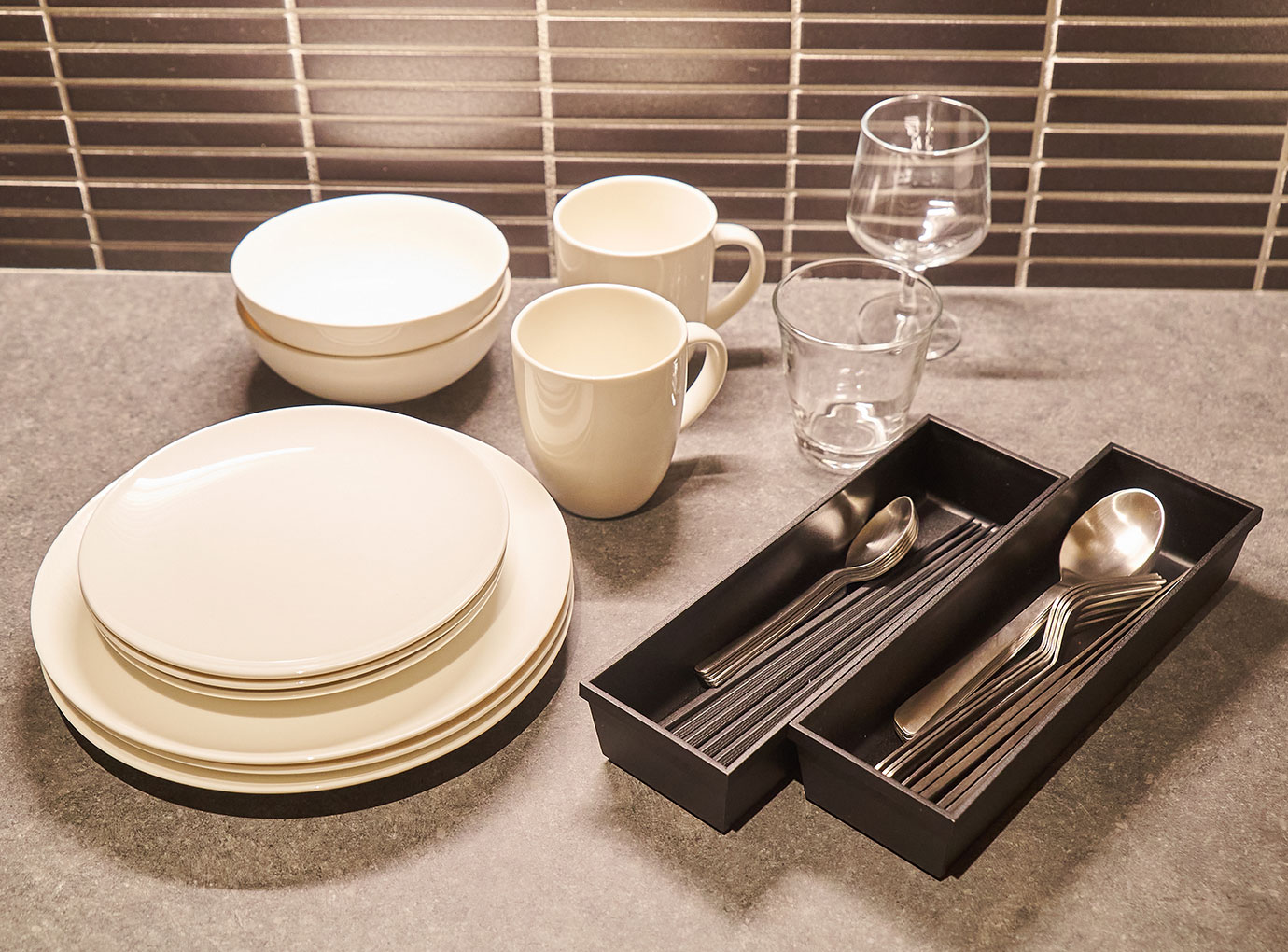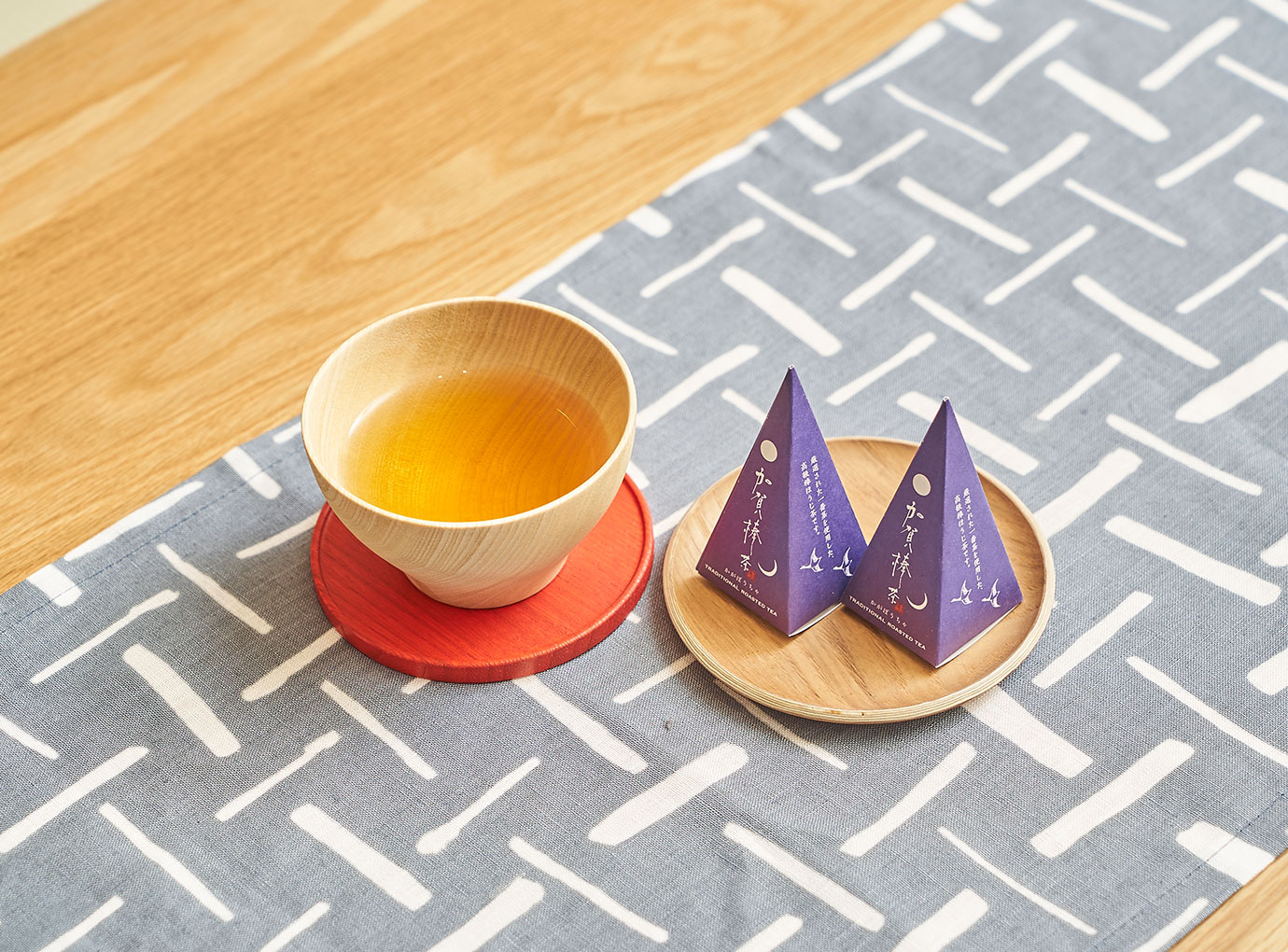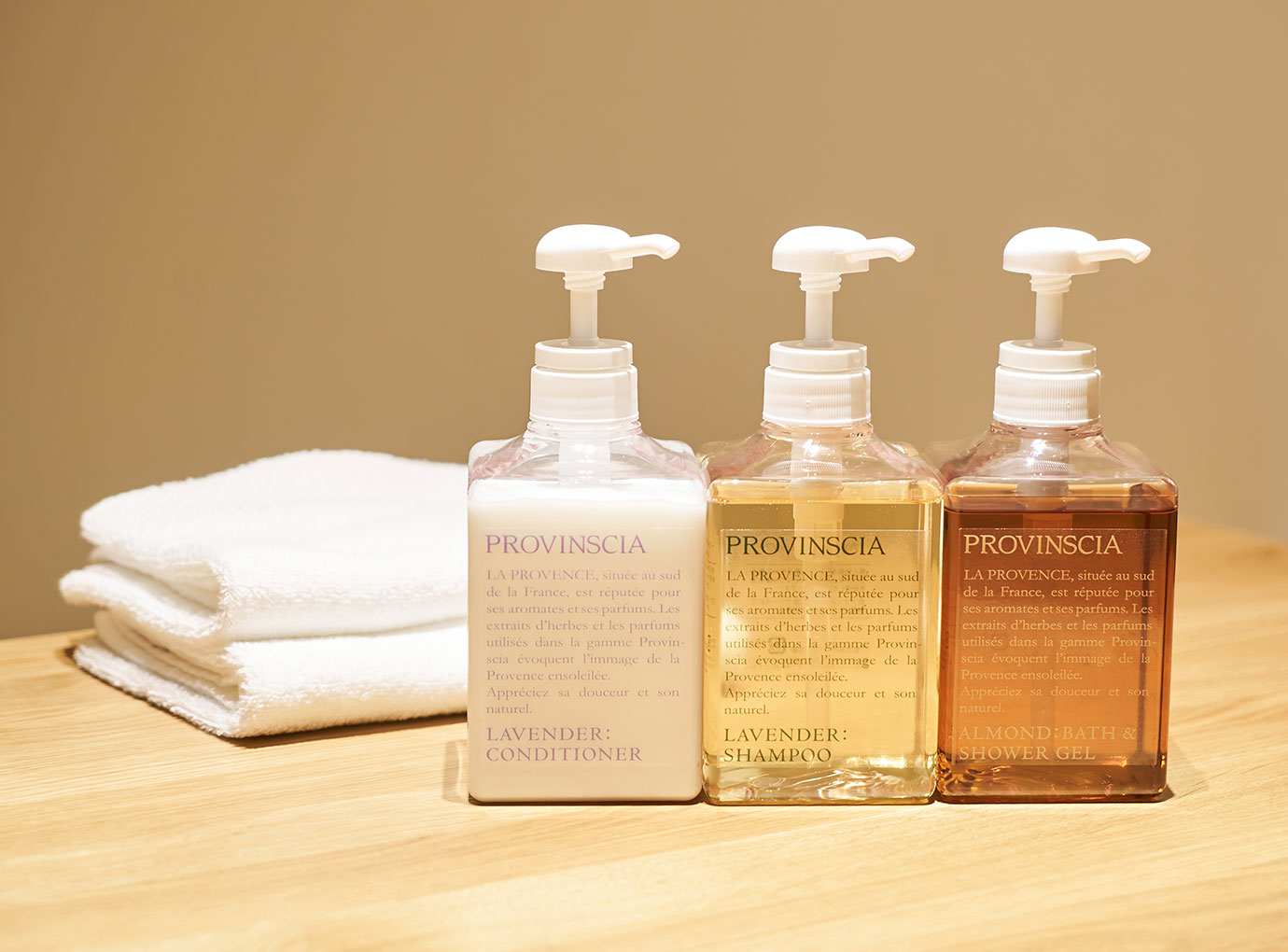 Lian was built with a focus on connecting with the community. The hotel interior features numerous art and craft items on display in collaboration with local galleries, studios, and artists, to fill every corner with the culture of Kanazawa. We hope that these beautiful works help provide guests from around the world with a deeper sense of connection to Kanazawa.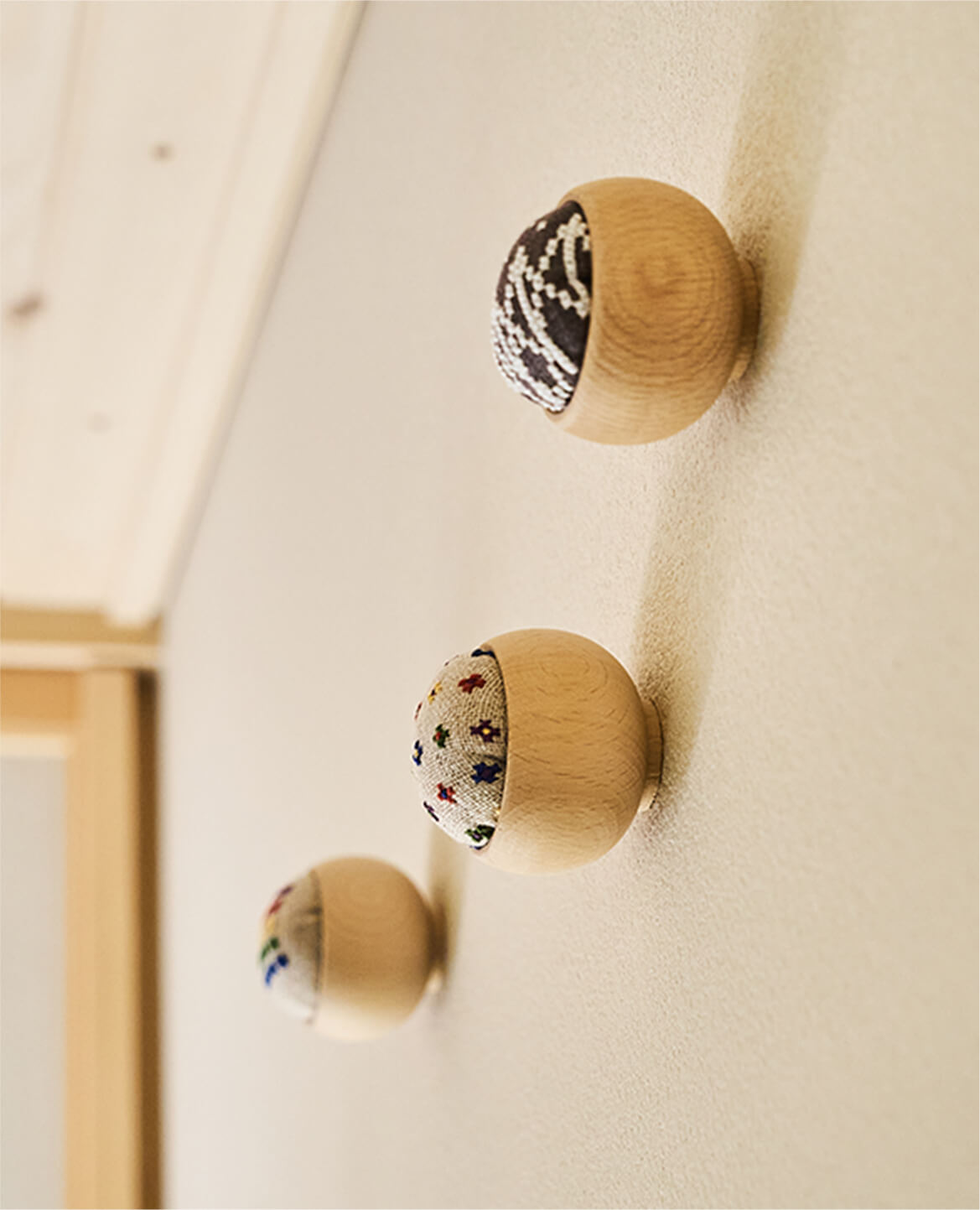 address:
〒920-0854 15-58 Yasue-cho, Kanazawa, Ishikawa
LIAN_KANAZAWA
〒920-0854 15-58 Yasue-cho, Kanazawa, Ishikawa Tel.076-205-1223
By train
From Tokyo:Take the Kagayaki Hokuriku Shinkansen to Kanazawa Station (approx. 2 hr., 30min.).
From Osaka: Take the Thunderbird Limited Express to Kanazawa Station (approx. 2 hr., 40min.).
Then walk 10 min. from the East Gate of Kanazawa Station.
By bus
Board a bus from Platform 6 of the bus circle outside the East Gate of Kanazawa Station. Get off at Musashigatsuji/Omi-cho Market bus stop (3 min. ride), then walk 3 min.
Board a Flat Bus on the Konohana Route from Platform 11 of the bus circle outside the East Gate of Kanazawa Station. Get off at Higashibetsuin bus stop (6 min. ride), then walk less than a minute.
By car
About 10 min. from Kanazawa-higashi IC on the Hokuriku Expressway.
Please note that Lian has no dedicated parking area; however, paid parking areas are available nearby.
By airplane
From Komatsu Airport, board a Limousine Bus bound for Korinbo.
Get off at Musashigatsuji/Omi-Cho Market/ANA Holiday Inn Kanazawa Sky bus stop (50 min. ride), then walk 4 min.